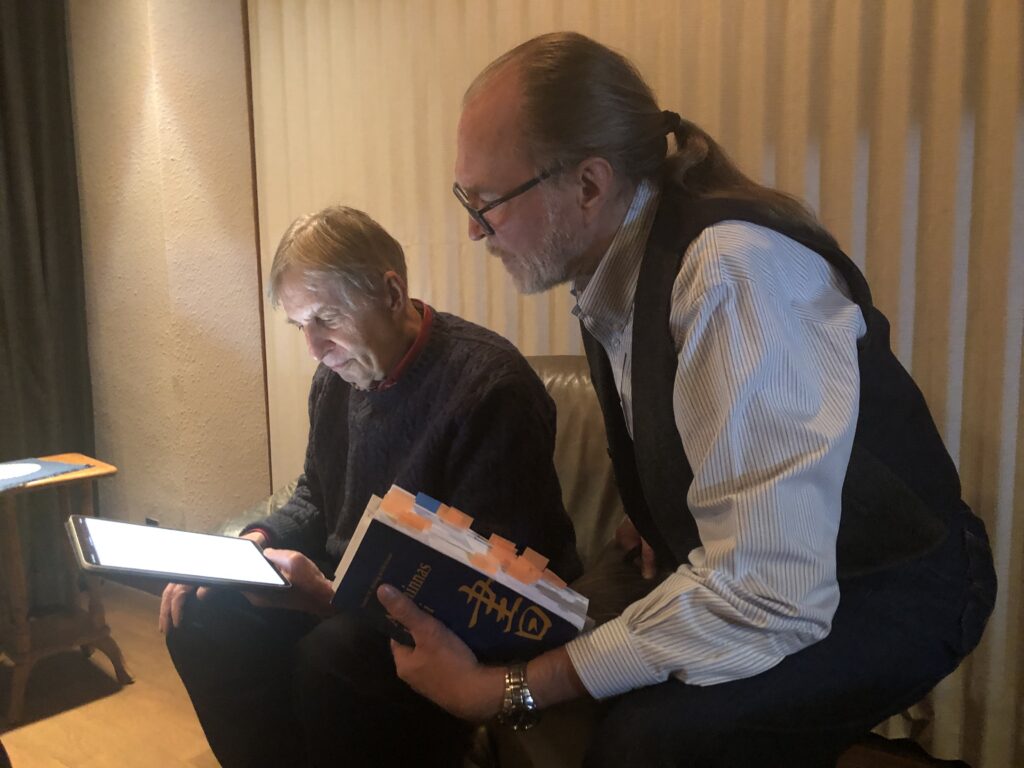 Om James Heisig

James Wallace Heisig är professor emeritus i religionsfilosofi, verksam vid Nanzan Institute for Religion and Culture i Nagoya. Han är specialiserad inom religionens filosofi. Han har publicerat ett antal böcker om ämnen som sträcker sig från begreppet Gud inom analytisk psykologi, Kyoto-filosofiskolan till samtida interreligiös dialog.
Han är upphovsmannen till RTK-metoden och berömd – bland studenter i japanska och kinesiska språk i hela världen – för ett tjugotal utgåvor på olika språk av serierna Remembering the Kanji och Remembering the Hanzi .
Om Ola Feurst
In the Academic world: Besides my position in Sweden at Stockholm University School of Business (25 years) and Uppsala University, Campus Gotland (6 years) I have worked as a visiting professor at universities in the following countries:
South Africa (University of the Western Cape)
Switzerland (Franklin University Switzerland)
Luxembourg (University of Luxembourg)
China (Lingnan University College at Sun Yat-Sen)
Poland (Cracow University of Economics)
France (CERAM/Skema Business School)
USA (Lynn University, Florida Atlantic University)
Romania (Academia de Stuii Economice Universitar)
Norway (Molde University College)
This includes being head of the Executive MBA module Relationship Marketing (10 week program for executives) at Stockholm University School of Business, and being tutor in executive MBA programs at Henley Management College and Carlson School of Management, University of Minnesota, Lingnan University and University of Luxembourg.
Author of 4 books on marketing:
Kost och Hälsa i marknadsföringen (Nutrition in Marketing) 1991
Praktisk marknadsföring (Marketing in Practice. Sold more than 25.000 copies) 1993
Engelsk/svensk ordlista i marknadsföring (English/Swedish dictionary on Marketing) 1995
One-to One Marketing filosofi och metod 1999 (awarded marketing book of the year 2000), on the emerging relationship marketing principles.
Field of research: Customer Relationships and Communications.

Outside of the academic sphere: Acting top manager (member of the board, chairman or managing director), at God Pension AB (pension funds) Tidskrift för Hälsa AB (leading health magazine), Work Media AB (freesheet newspaper), Intra Kommunikation AB (advertising agency), Koenigsegg Automobile AB (sports car manufacturer), Nordic School of Management AB (management consultants), Valuta Butikskort AB (credit card), SalusAnsvar AB (insurance) and Alternativ Sweden AB (natural remedies on Internet).
Executive management trainer and consultant in several private and public organizations, including Coop Sverige, Teliasonera, Posten, Scandinavian Airlines, Siemens Elema, Ericsson, KPA Life Insurance, Saab Technologies, Best Western, Huawei Technologies, Albihns, if insurance and the Swedish Government.